The part search feature locates a part by its name or using keywords attached to the part.
Click on the binoculars button on the schematic editor tool bar to open the search tool: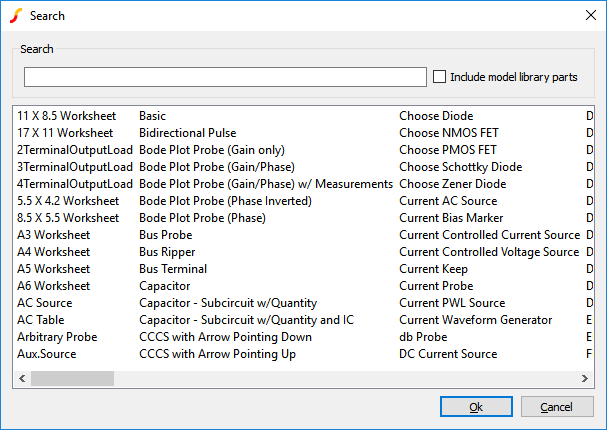 The part selector maintains a list of keywords associated with each part and this list will also be searched. The results will be displayed as you type. You can select whether or not you wish to include model library parts in the search, just check the Include model library parts box to enable
When you have located the part you desire, select it from the list then click Ok. This will place the part on the schematic in the usual way.